PASSION FOR NATURE 24 Hours With ...
May 01 2018 – Kellie Menendez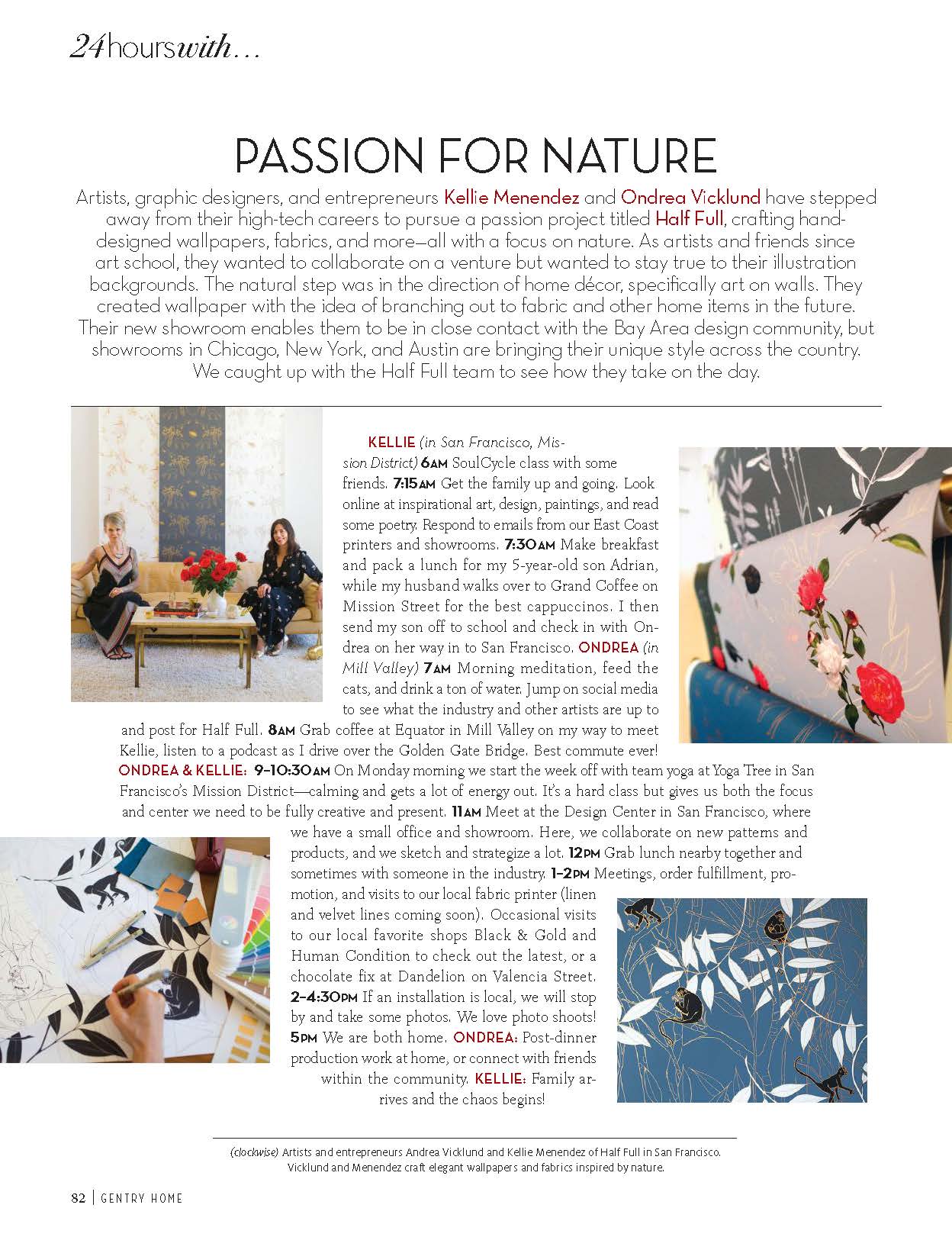 24 Hours With ... 
Gentry Homes May/ June 2018

PASSION FOR NATURE
Artists, graphic designers, and entrepreneurs Kellie Menendez and Ondrea Vicklund have stepped away from their high-tech careers to pursue a passion project titled Half Full, crafting hand-designed wallpapers, fabrics, and more—all with a focus on nature. As artists and friends since art school, they wanted to collaborate on a venture but wanted to stay true to their illustration backgrounds. The natural step was in the direction of home décor, specifically art on walls. They created wallpaper with the idea of branching out to fabric and other home items in the future. Their new showroom enables them to be in close contact with the Bay Area design community, but showrooms in Chicago, New York, and Austin are bringing their unique style across the country. We caught up with the Half Full team to see how they take on the day.