The Passion and Intuition of Holly #patternswithpurpose
June 18 2019 – Kellie Menendez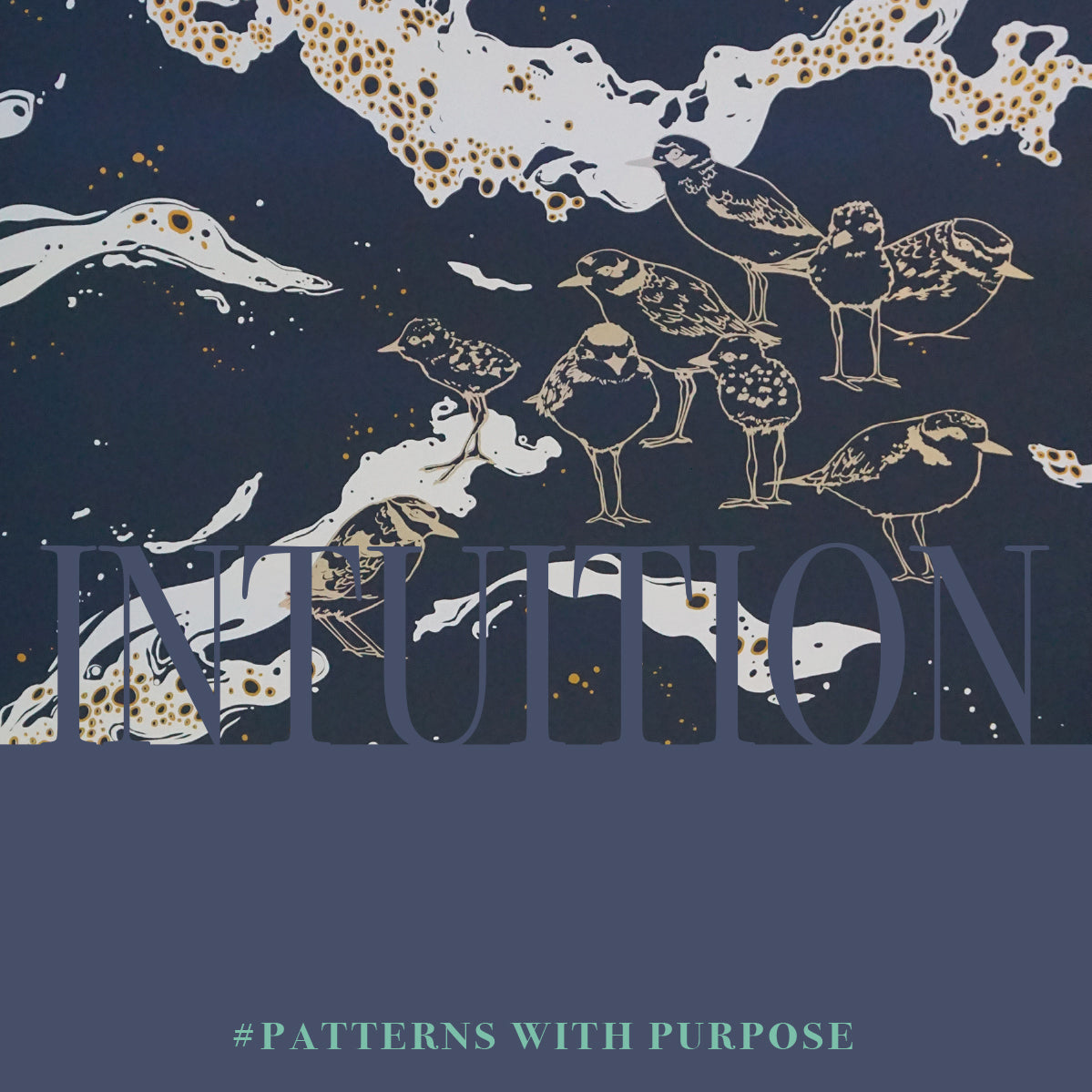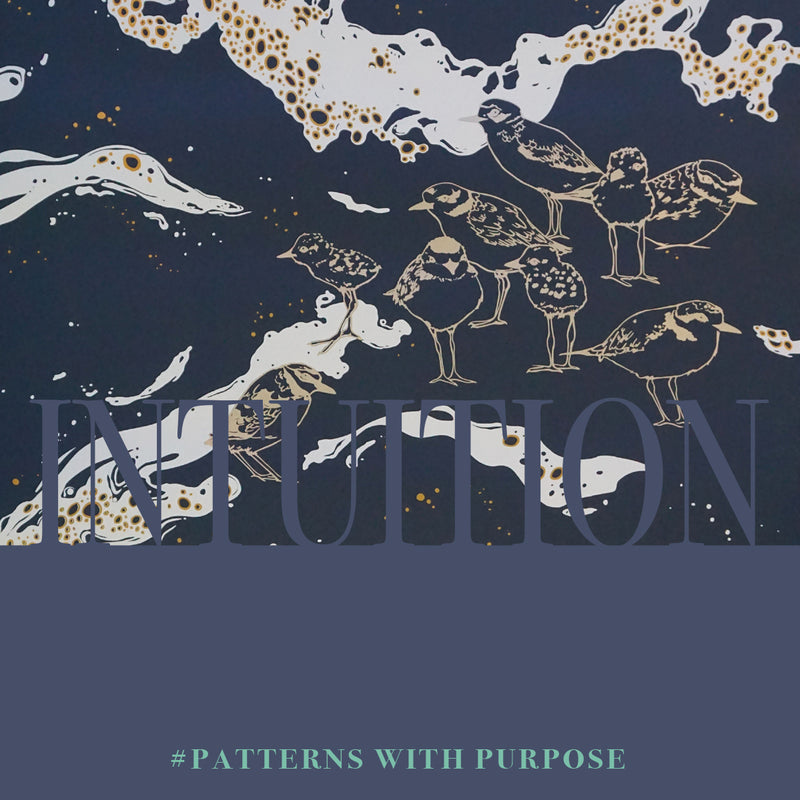 Half Full is proud to release Holly, our second pattern in a collection inspired by women and the stories they live. This pattern is inspired by Holly Baxter, a woman revered for her artistic instinct, and is also an homage to beautiful San Francisco and its amazing coastline ecosystem. 
The Holly pattern is the image of Snowy Plovers living at the water's edge and gives a sense of the power intuition holds in nature. These protected birds inhabit the diverse San Francisco shore, at Ocean Beach and at Crissy Field. A place you can often find Holly responsibly walking her french bulldog, Marcel. 
Meet Holly
Holly Baxter moved to San Francisco in 1993 with her daughter after graduating with a Masters in Art History from UCSB. She was drawn to San Francisco's undeniable beauty and was eager to continue her work in the Bay Area. 
Although her work here in San Francisco began in technology, she eventually found a path that led her to a career in the arts. Her passion for art began when she herself was a child. She remembers visiting museums with her family and enjoyed the art they collected and displayed in her home. She was fascinated by "the way in which artists interpreted and portrayed the external world and our inner lives."
Half Full got the opportunity to meet up with Holly and ask her a few questions on how she used her intuition to navigate life as a single mother in a bustling city and to eventually become the curator for private collections around the world and for the Human Rights Foundation.
1. You raised a daughter as a single mother in San Francisco, excelled as a mother and in your career at the same time. How did you balance them both so well?  
"As a working mother you never feel that you are giving enough time to your work or to your child. That said, I wanted to be a good role model for my daughter and trying to achieve a balance in my work and home life was important.  I wanted her to know that a woman can have many aspects to who she is and what she does.  My hope was to teach her to be independent, fearless and to persevere and be passionate in her pursuits. "  
2. You curate art for private collectors, corporations and for the Human Rights Foundation, what are you most passionate about in art?       
"Art engages both the spirit and the intellect. It challenges us to see, think, feel. It pushes boundaries; it can be disturbing and sublime and for those reasons I never tire of looking at and being with art and artists. It's been a privilege to work closely with many artists around the world on commissions and facilitate the production of new works and exhibitions — to be a part of bringing this art into the world and to engage with a part of art history." 
3. Can you share a challenging life lesson for you that was unexpected but ultimately ended up with the greatest reward?  
"It was challenging to leave a successful career in technology to follow my passion and work with art, artists and collectors. It was a difficult and longer learning curve than I had expected. It took me a long time to learn about the workings of the art world and to build a business that was rewarding personally, professionally and financially. The reward is that every day I am engaged with work I feel passionate about and enjoy. The last two years volunteering with the Human Rights Foundation developing their International art program for dissident artists was not something I could have imagined doing 20 years ago when I began this path but it has been a tremendously rewarding endeavor!" 
4. For a little fun, talk about Marcel. I know he loves the beach but respects the Snowy Plovers of course. What else do you two enjoy doing together?  

"Marcel is a great co-pilot. Seriously, we love to go on hikes together through the parks, forest or the beach."
5. What advice would you give to someone who is having trouble living in harmony with their passion?
"Listen to what your heart and mind are most interested in and yearn for and do that. Don't be afraid. Don't give up." 
That sounds a lot like intuition! Thank you Holly Baxter for sharing with us! 
15% of proceeds from the sale of our Snowy Plover pattern will be donated to the Human Rights Foundation, Art in Protest Program.