Creatura and Half Full Partner to Protect Wildlife and Wild Environments
May 08 2017 – Kellie Menendez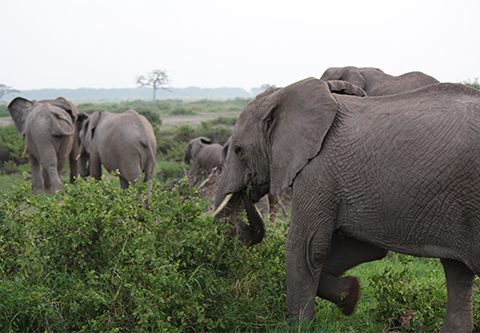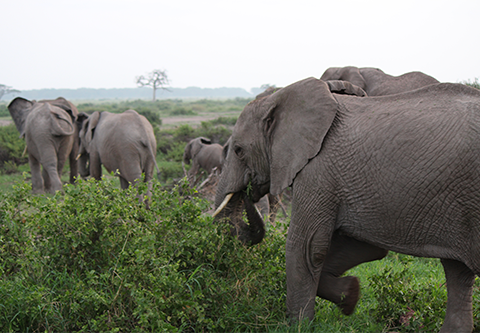 Half Full proudly supports efforts to conserve the wildlife and wild environments that inspire our designs. We have an unshakeable commitment to protect the future of the living beings we illustrate. Our love for elephants and our desire to contribute has naturally joined us with Creatura Wildlife Projects. From this point forward, 15% of all purchases of our Elephant pattern will be given to help Creatura conserve and protect elephants and their environment.
It is an honor to support Creatura's current project, which is focused on assisting the newest wildlife conservancy created in Kenya near the Tanzania border, located by the legendary Maasai Mara national park, home of Africa's most famous spectacle, the Great Migration. Olderkesi Conservancy is the location of one of the great wildlife corridors that needs urgent protection. Their plan is to assist the local community and provide backup to few existing local non-profits located in the area to keep the land protect and ensuring viable habitant and a protected environment for generations to come. 

Wildlife that benefits from this Conservancy includes elephants, rhino, giraffes, zebra, wildebeest, multiple species of antelope, lions, cheetah, leopards, pangolins, wild dogs and many other important animal species. Through the protection of land coupled with community support we can create a sustainable future for not just one species, but for all. You can learn all about of Creatura's projects and how to be a part of it by going to creaturawild.org
By bringing this beautifully illustrated wildlife into your home, you help conserve their home in return.
Love, 
Half Full 
About Creatura
Creatura Wildlife Projects is a registered 501(c)3 non-profit devoted to the preservation of wildlife around the globe. Our mission is simple, to aid in whatever way we can, pulling from our extensive and varied networks. We support small "boots on the ground" non-profits fronted by extraordinary people doing exceptional work, who may just need some extra help. This support may take the form of funding, training, or PR signal boosting. Our organization is small and fluid so we can act quickly as possible. We believe in our mission one hundred percent and hope fellow wildlife lovers and supporters will join us and be part of our collective journey.While we extend a focus on education and outreach, we are not merely an "awareness campaign". We support groups actively working in the field, and we reign in our expenses and cut bloated admin costs so every penny has the largest effect it can.